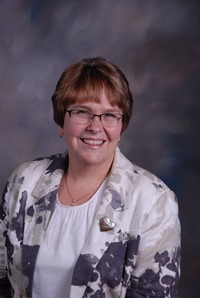 WELCOME TO THE NORTHWESTERN LOCAL SCHOOL DISTRICT TREASURER'S DEPARTMENT.
We hope to provide you with information you need to be informed about the financial operations of the district.
The Treasurer's Department is dedicated to providing sound resource management and financial leadership for the District. It is responsible for all fiscal operations of the District, including, but not limited to:
banking;

investments;

budgeting/appropriations;

forecasting;

accounts payable/receivable

payroll;

tax receipts;

bond issues;

financial reporting;

and financial policy development.
Our goal is to maintain financial integrity and accountability to the taxpayers, parents, students, and staff of the Northwestern Local School District.
We will strive to keep information current and add links to other sites that you may find useful. If you do not find the answers you're looking for here, or you have suggestions for our webpage, feel free to contact us at 937-964-1318 or gibsonj@nwlschools.org.
Thank you,
Julie Gibson, Treasurer