Elementary students K-6 are just finishing up a Coding Unit in Mrs. Hermetz's Technology course. Students are challenged to think out the logical steps a character needs to take to complete a task in a gamified scenario. As students complete challenges, new skills are added such as creating loops and other more efficient means of writing code. Many students love that Hour of Code offers high interest scenarios such as Minecraft and Black Panther: Wakanda Forever challenges. Pictured is a 4th grade class working on the Minecraft challenge. Way to CODE Warriors!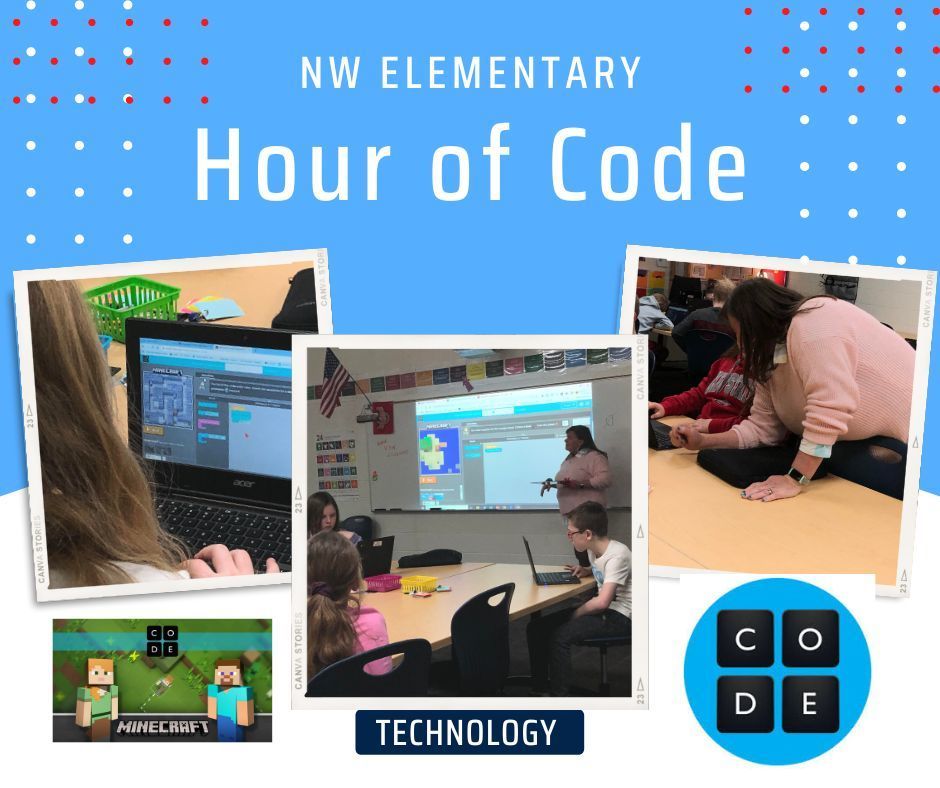 Northwestern Local Schools are on a 2 hour delay.
Due to the cancelation today, menus have changed for tomorrow, Thursday, Jan 26th. Jr/Sr High kitchen will be serving: Macaroni and Cheese Green Beans Salad Fruit Elementary kitchen will be serving: Rotini w/ Garlic Bread  Salad Applesauce Thank you!

The campus is closed today. Only essential personnel should report to work today.

Northwestern Local Schools will be closed tomorrow Wednesday, January 25, 2023.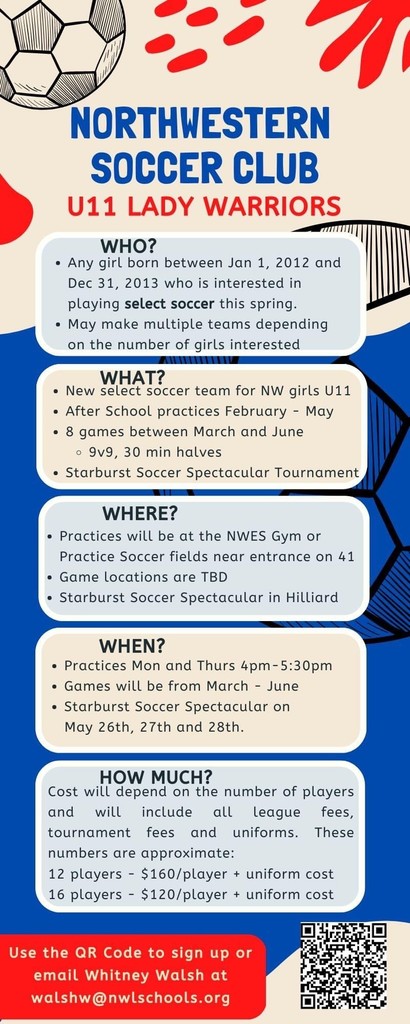 Northwestern Local Schools was awarded a wonderful grant opportunity through one of our prevention partners, WellSpringfield. This grant has allowed primary students to be taught the Pax Good Behavior Game. Additionally the grant covers the cost of materials, teacher training, and ongoing Pax Partner coaching throughout the school year. Pax means peace and it uses different kernels to instill important self-management skills in students while collaborating to make their classroom a peaceful and productive learning environment. Centered on the Good Behavior Game, PAX is not a classroom management program, but it makes managing classrooms much easier. The PAX Good Behavior Game (GBG) contains the combined science from the youth violence prevention program called PeaceBuilders, the good behavior game, and other studies. One element of Pax is to share Tootles with classmates, teachers and others when you observe them being a Pax Warrior. Take a look at what some students have shared about their fellow students. Go Pax Warriors!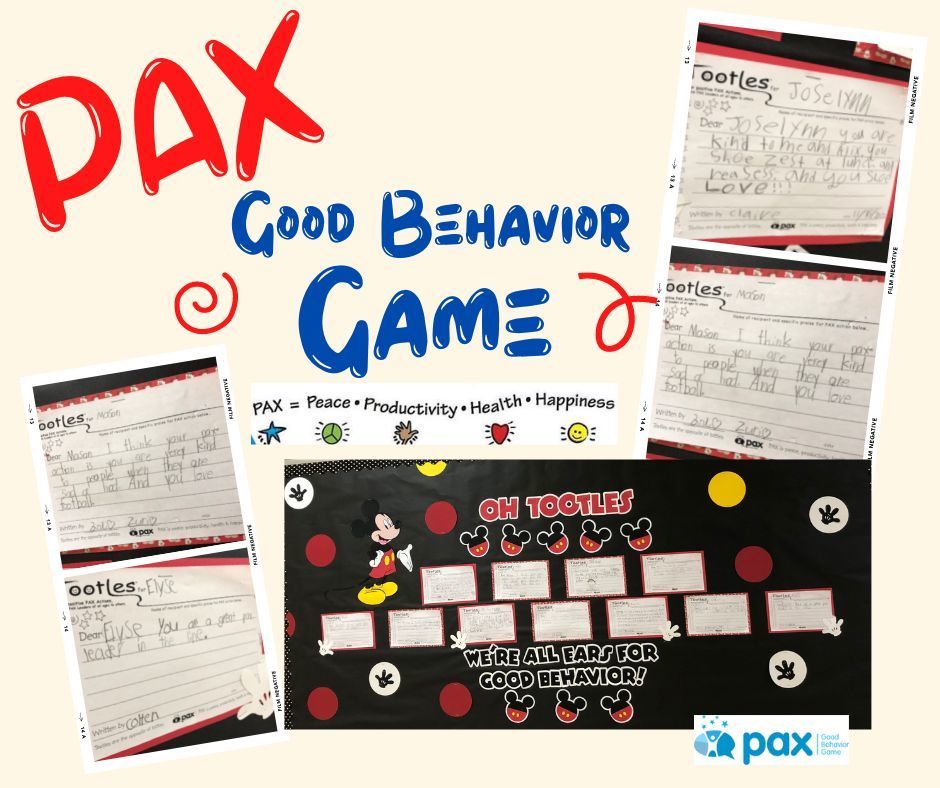 Northwestern Local Schools are on a 2 hour delay. Go Warriors!
Students in Mr. Bandstra's Personal Finance class have been working on earning their Yellow Belt in Lean Six Sigma, an industry recognized credential for graduation. Students are learning top business problem solving and collaboration skills to create solutions to real life issues such as pizza deliveries arriving late, speeding in North Hampton, and reducing NFL injuries. Part of the Yellow Belt training requires a deep dive into understanding how to identify the real issue at hand by using a number of different visual charts such as the sipoc, pareto, fishbone, run, and flow charts as well as utilizing a prioritization matrix. Congratulations to our first group of students to earn their Yellow Belt! Northwestern students also have the option to earn the Green Belt and Leadership Belt in Lean Six Sigma by electing to take that credit option in 2023-24. This programming is supported by funding through a grant from our State Support Team 10. Northwestern was selected to have two credentialed trainers for Lean Six Sigma through this grant opportunity.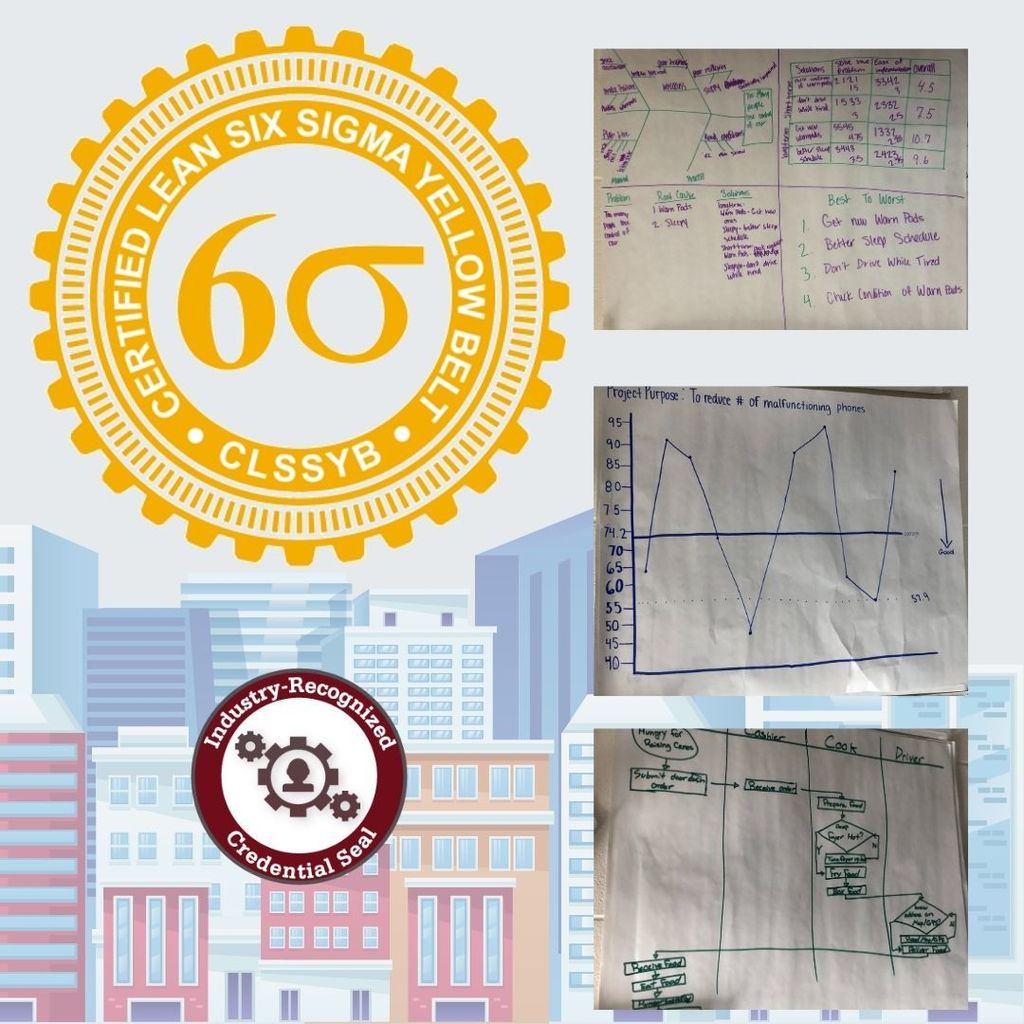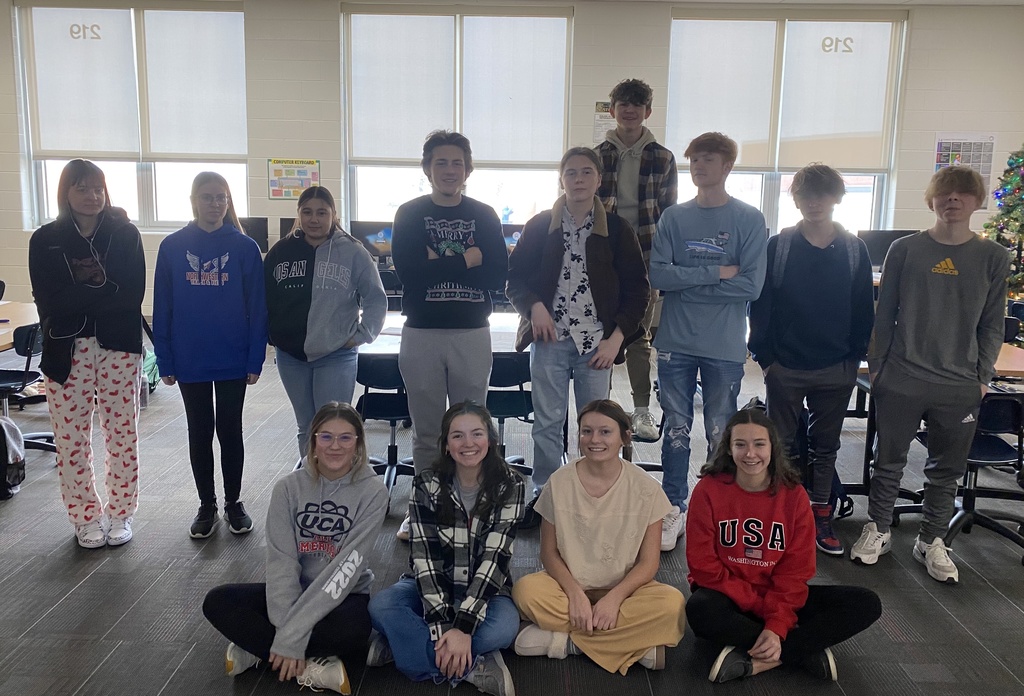 A group of 30 Northwestern student-athletes representing different sports took a short trip to Lincoln Elementary in Springfield. They put shoes and socks on 197 students who were in need of new shoes. Our group did an amazing job stepping into that role and showing compassion and love to a group in need.!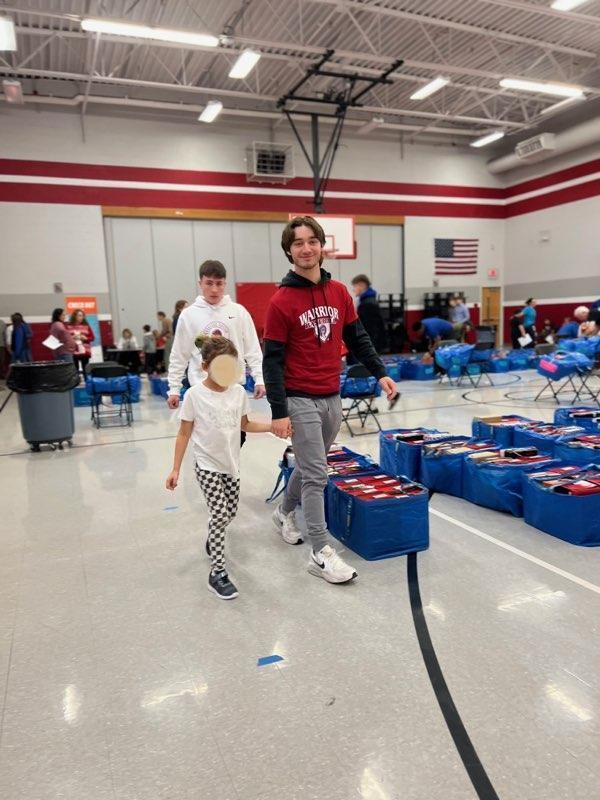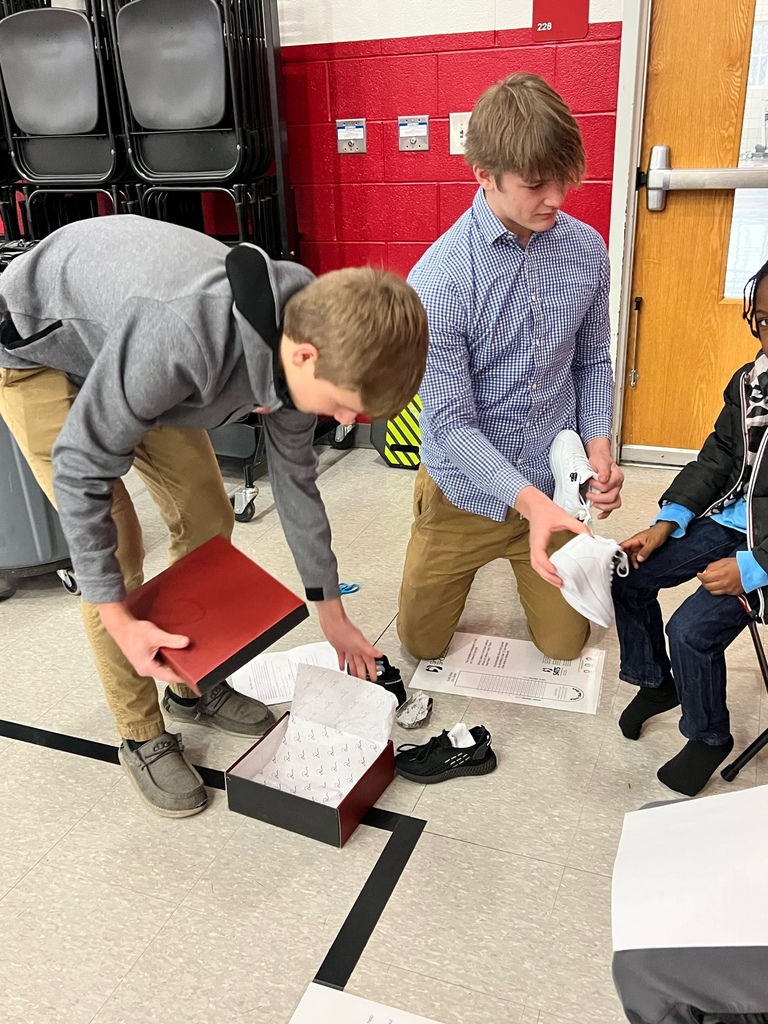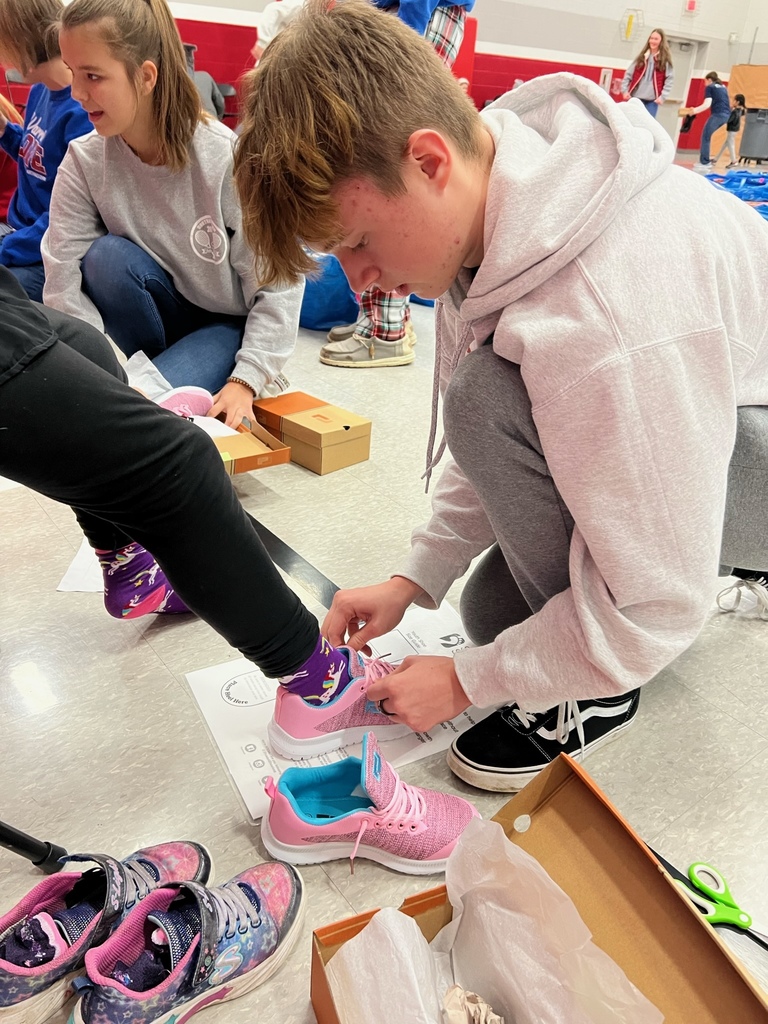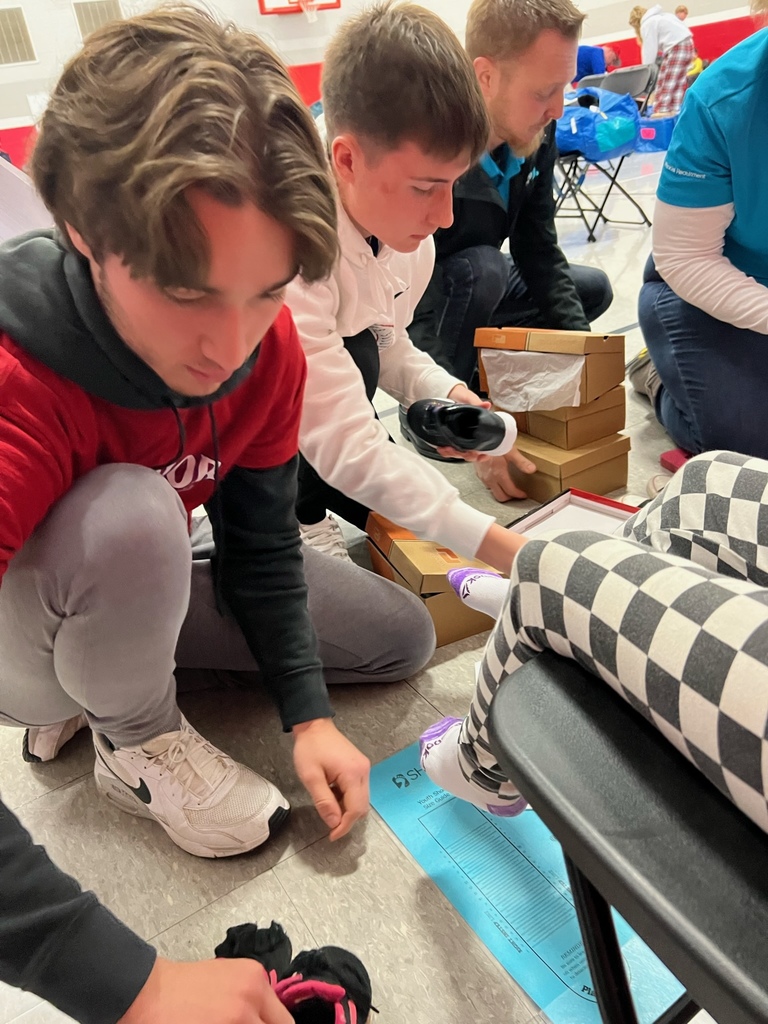 January 9th Professional Development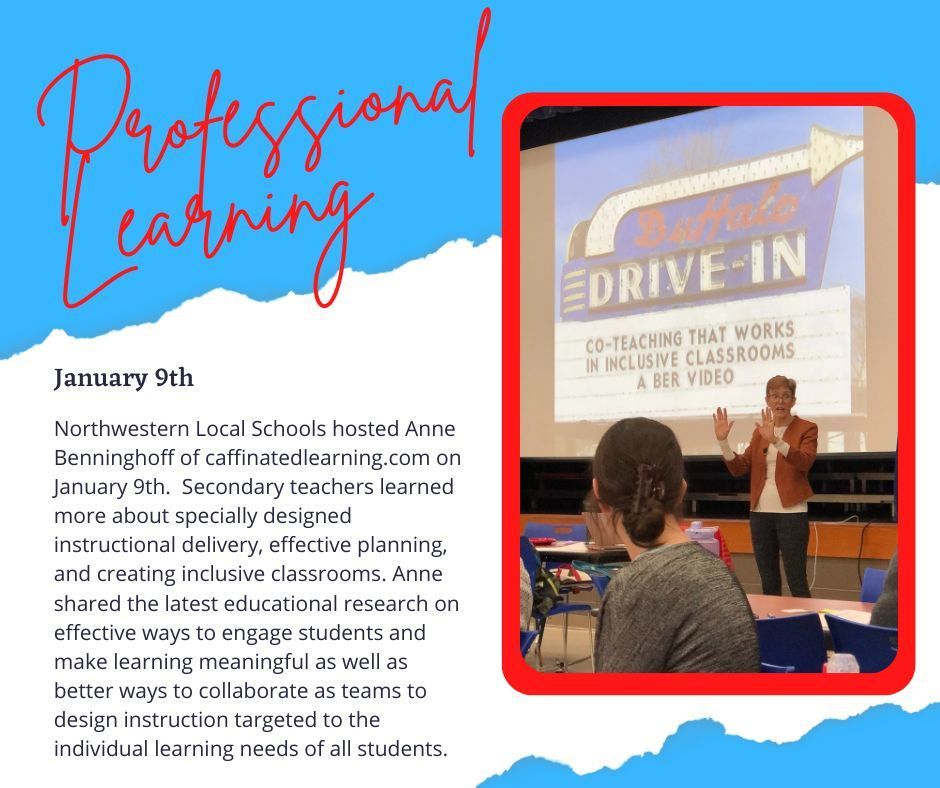 First graders are learning all about healthy humans in their current ELA Knowledge Unit. Here is a peek at some of their work!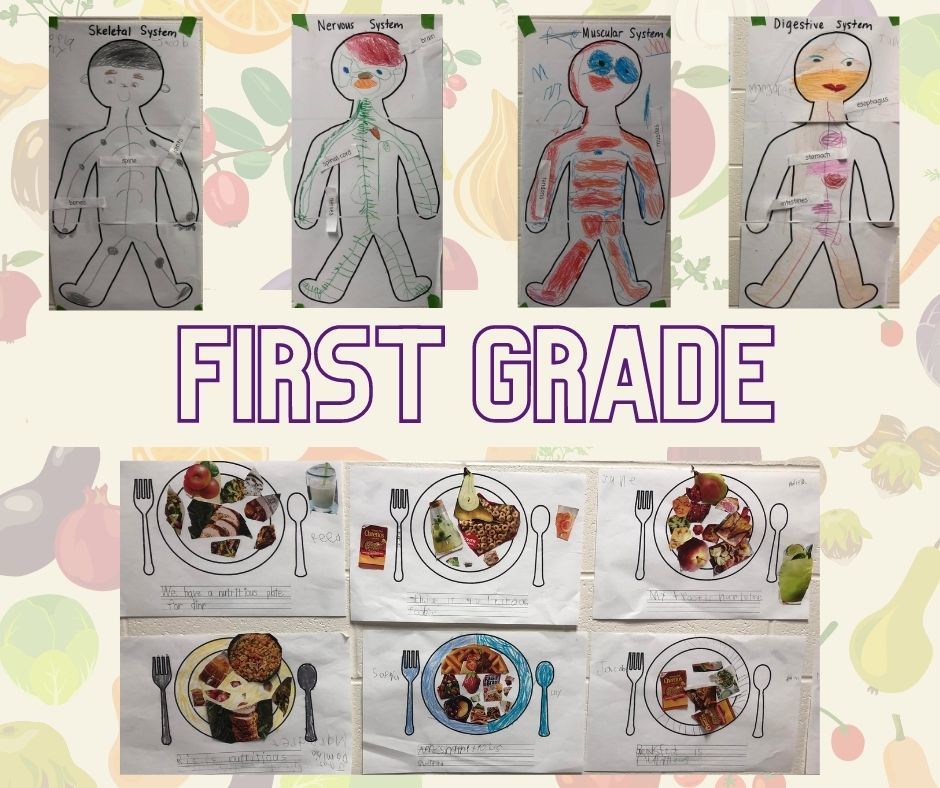 What's for lunch/dinner today?! Head on over to Cane's in Springfield and mention the fundraiser at the register and they'll donate 15% to our Jr/Sr High PTO!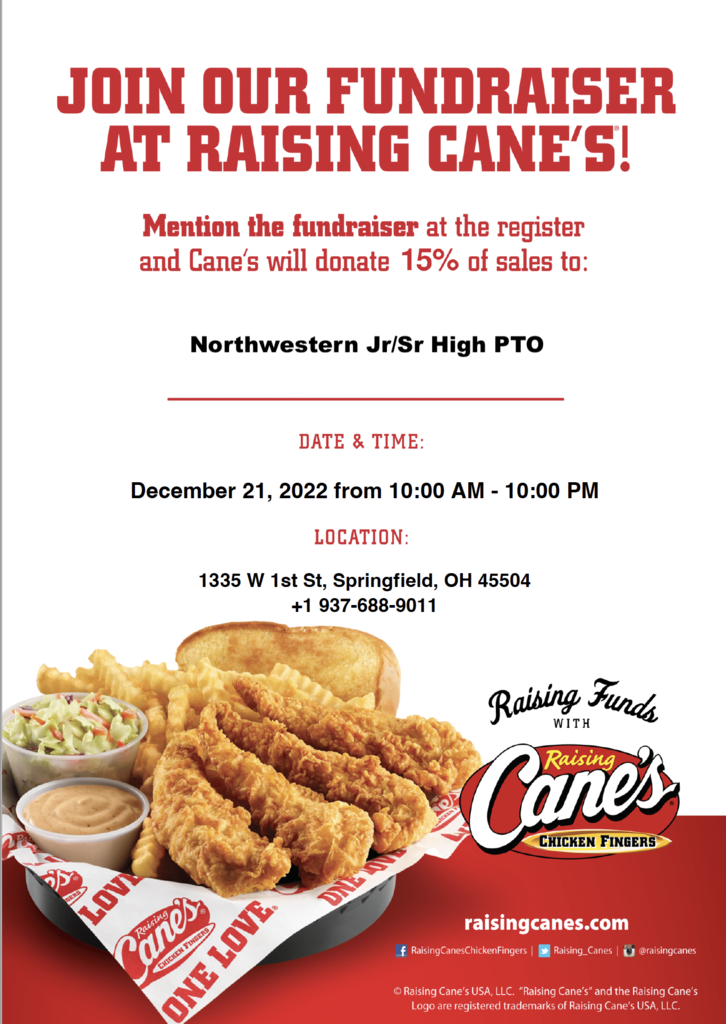 Test Number 2. We think we have the problem fixed. This is only a test.

We are testing the notification system to make sure it is working correctly. This is only a test.

Northwestern Local Schools are on a 2 hour delay.

Reminder: There will be Threat Assessment Training tonight for the public at 6:30pm in the Athletic Complex.
The Board of Education will be appointing a new representative to the Springfield-Clark Career Technical Center (SCCTC) Board of Education. Please follow the link to view the official posting.
https://5il.co/1kjfz
On Monday, Nov. 14th, both schools will have a menu change. We will be serving the following: Chicken & Gravy over Mashed Potatoes Green Beans Roll Fresh Fruit Holiday Cookie Milk Thank you! Food Service Department

The Board of Education will have a work session on November 9th at 6:30 pm in the athletic complex. The work session is on threat assessment training. The community is welcome to attend. If you are unable to attend on the 9th, another threat assessment training will be offered on November 16th at 6:30 pm in the athletic complex.