Congratulations to our 2022 Homecoming Court! Top Row (left to right): Allen Price, Michael Emory, Caleb Bailey, Jace Foulke, Kamryon Smith, Bryson Smith, Brenden Wildman, Sam Blankley, Dylan Ford Bottom Row (left to right): Kailyn Scott, Jayden Lyons, Natalee Risner, Rachel Macy, Madisyn Langston, Jacie Hill, Kylie Mahood, Paige Printz, Tinleigh Evans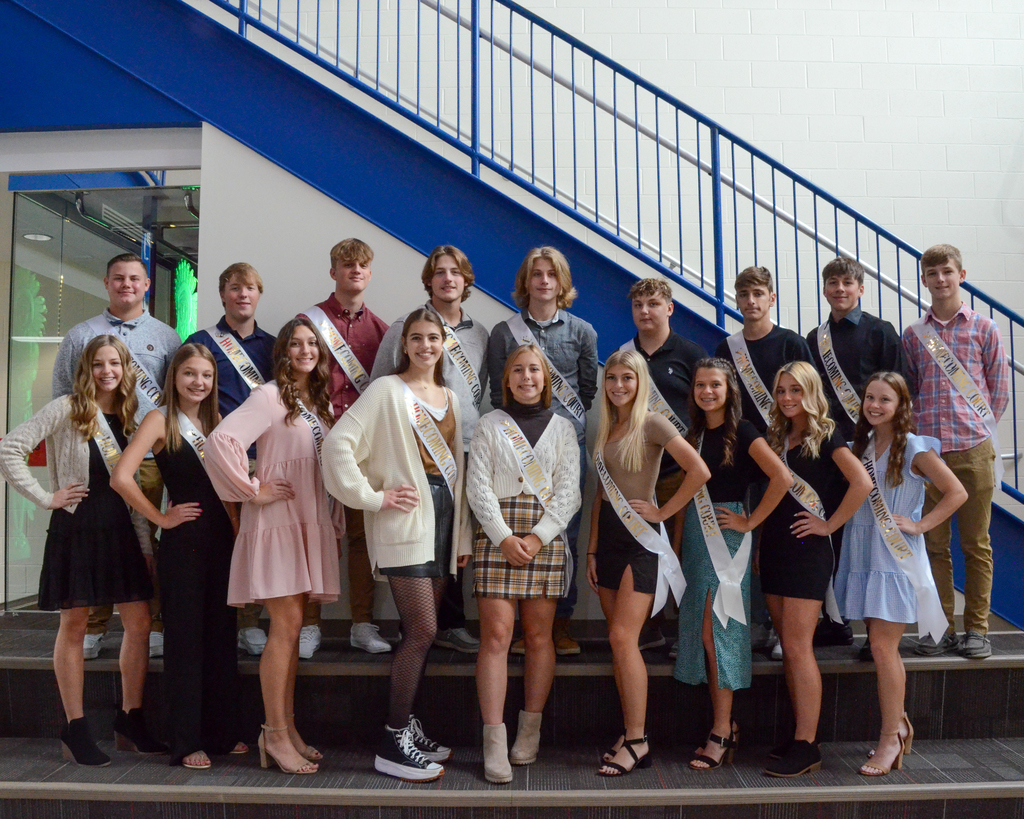 Reminder to all families: Monday, Sept. 19th is a Virtual Day. Have a great weekend!
Please join us this Saturday, 9/17, in the 7th annual Bump for Becky event! Northwestern's own teacher of 28 years, Diana Buffenbarger, is the recipient. We are excited to support her! There will be t-shirts sold onsite for $15, a bake sale, concessions, silent auction, the band, and of course, great volleyball! Matches are at 9, 10, and 11:30 am. We hope to see you there!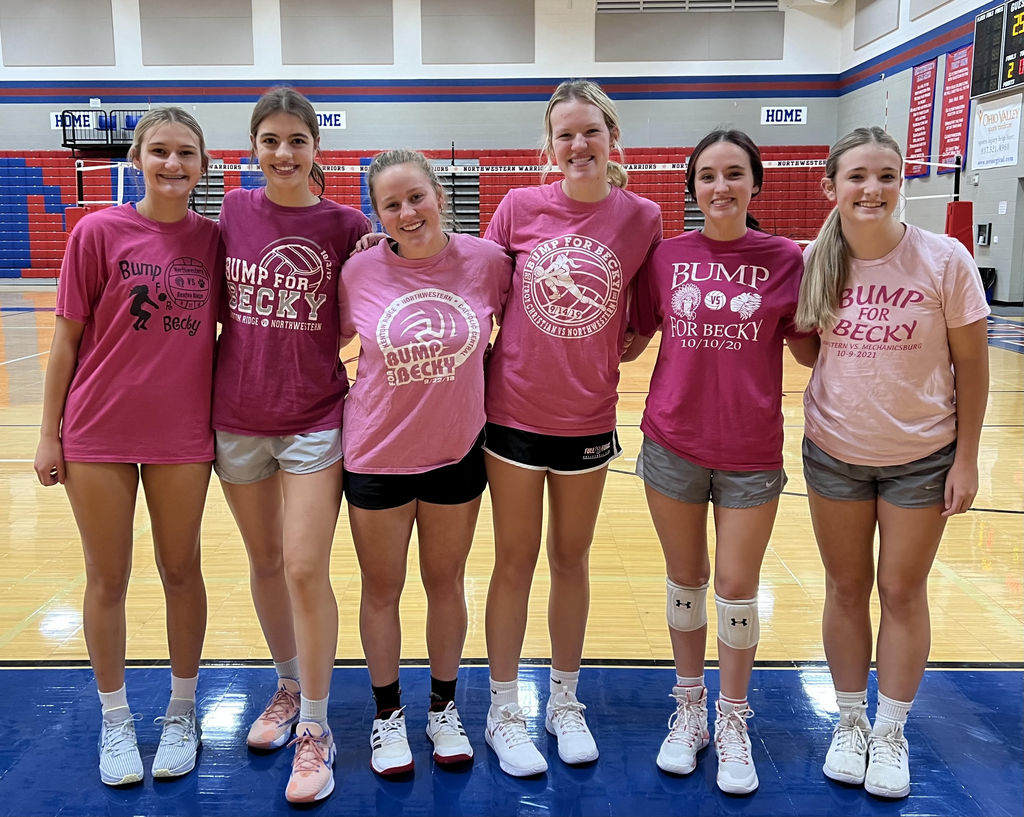 Due to low numbers on our active roster, we will be unable to play a JV Football game this week. We are cancelling JV Football vs. Shawnee on Saturday, September 17th.
REMINDER: Please turn in your free/reduced meal applications ASAP! All students were given applications the first week of school. If you'd like to complete your application online, visit
https://www.payschoolscentral.com/
. If you need assistance, please contact 937-964-1318 ext. 3500.
Take a night off from making dinner! Go to Buffalo Wild Wings tonight from 4-9pm and let your server (or the person at carry out) know you are there to support NW Girls Soccer!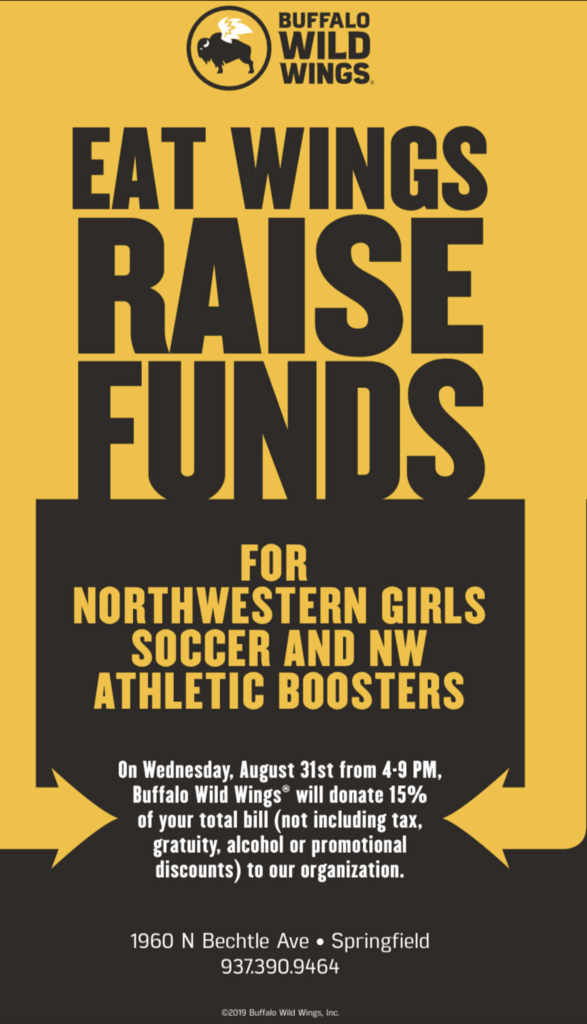 We are excited to announce that we are working with Health Partners of Western Ohio's Dental Outreach Program again to make sure our students have healthy teeth! The Dental Outreach Team will be at our school the week of September 1, 2022. Each child brought home a consent form. Please make sure you have sent in the consent forms by Friday, August 26th. The team will do exams, cleanings, fluoride treatment, sealants, and education. Extra consent forms can be found in the offices. Thank you!
The High School Football players presented our Elementary Teachers with jerseys to wear today!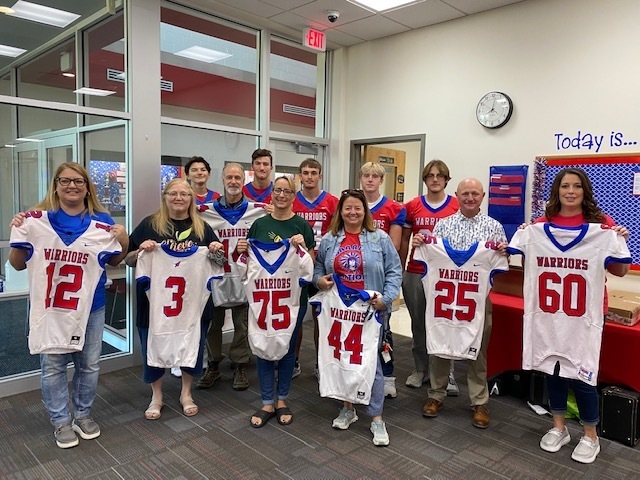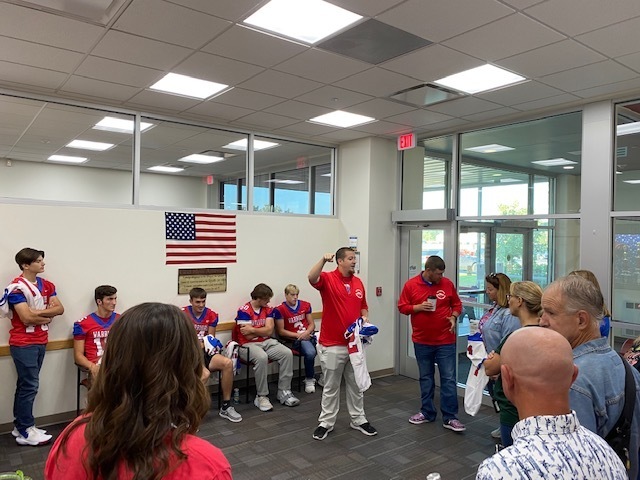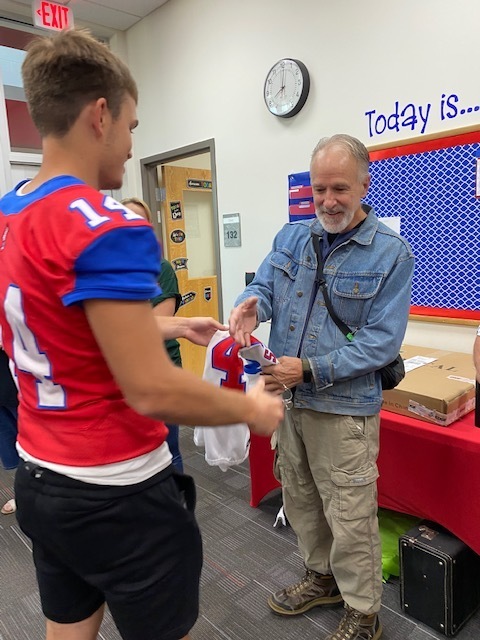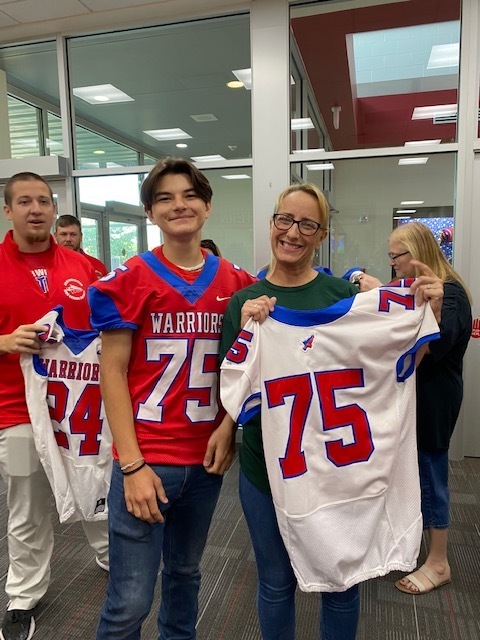 When adding your student(s) to your new PaySchools account, make sure you are selecting the correct district because there are three Northwestern districts. You need to select Northwestern LS- Clark Cty. Thank you!

We are having a great start to the school year. I want to remind elementary parents that are picking up their students in the afternoon to use the Penny Pike entrance to campus and that the parent lineup should assemble along Nancy Dutton, back by the bus garage.
Tryouts for SPRING Middle School Baseball!!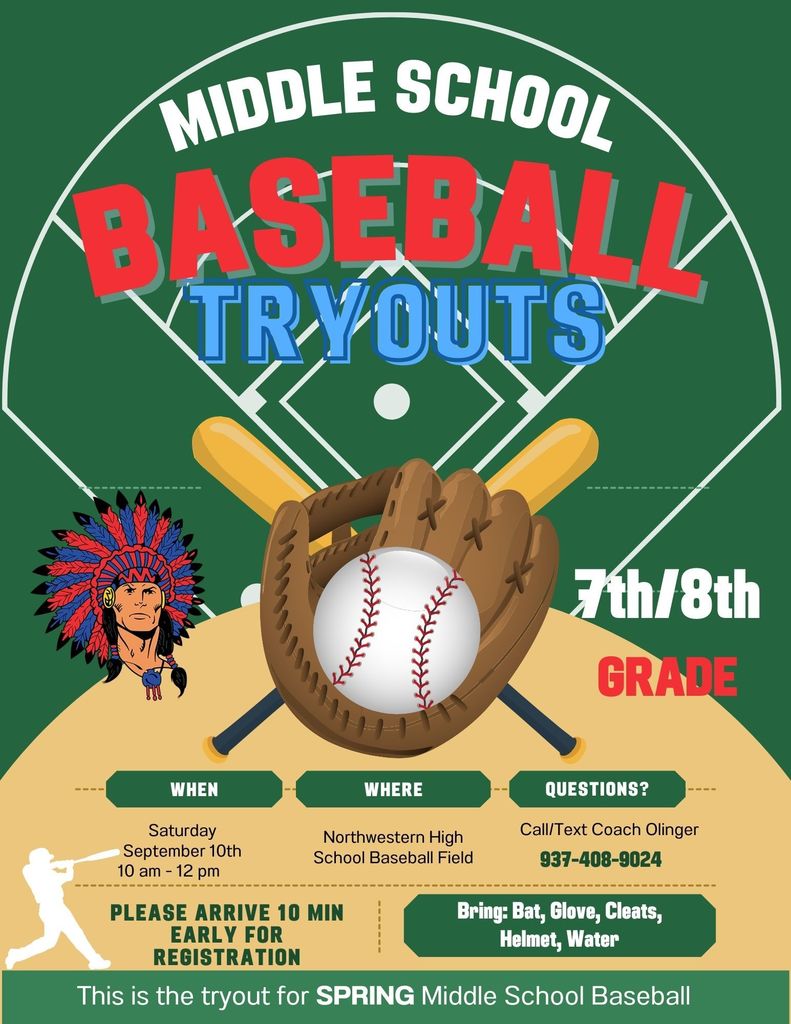 This week in sports!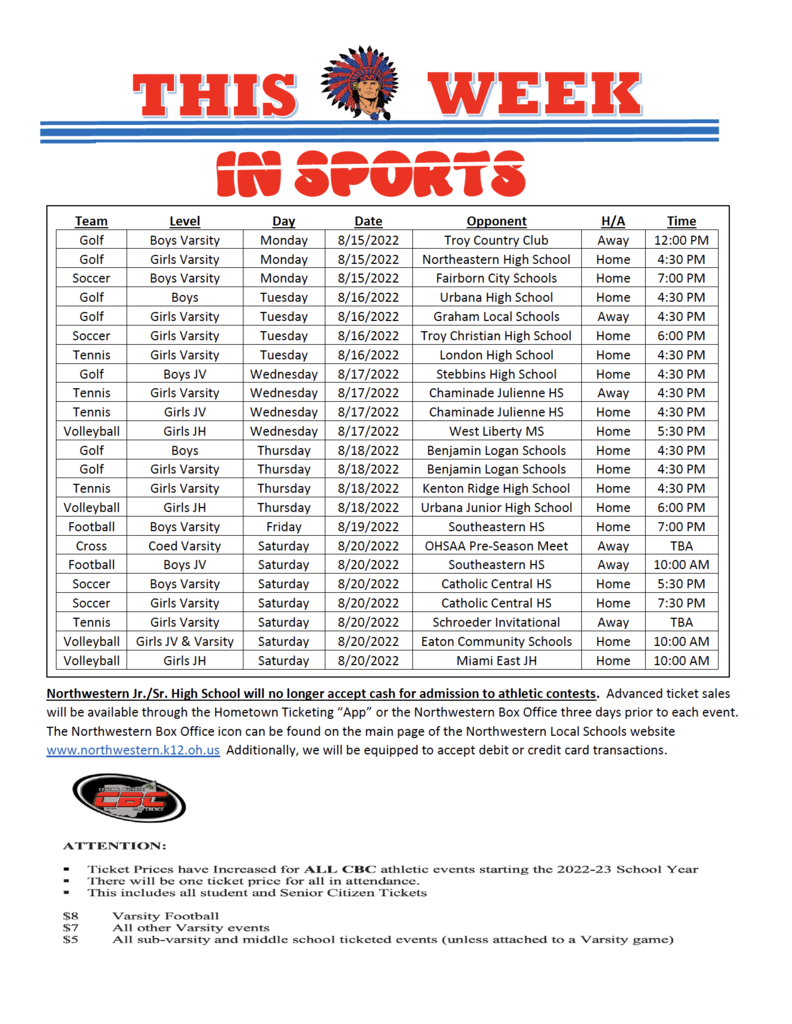 Come on out to the Community Pep Rally on Saturday, August 13th from 5-8 pm on campus. There will be food trucks, fall team introductions, band performances, cheering along with the cheerleaders, competitions, raffles and more! See you there!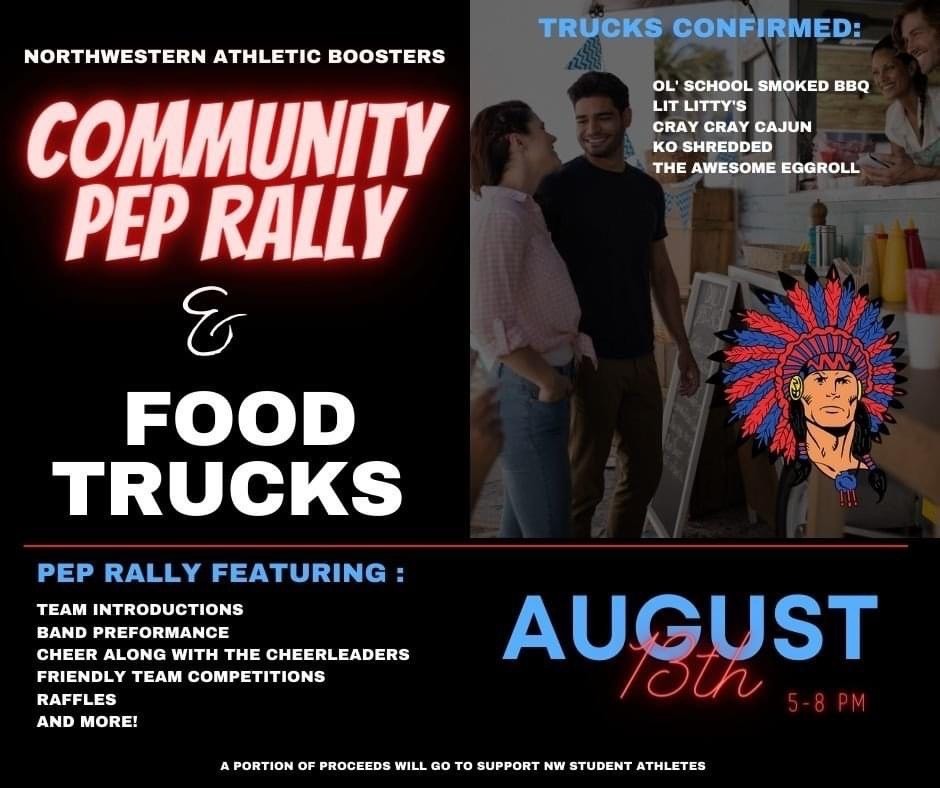 Northwestern Families: The cafeteria will have an adjusted menu the first few days of school. Please note the changes for Wednesday, Thursday, and Friday of the first week back. Elementary : Breakfast $1.65 and Lunch $2.75 Jr/Sr High: Breakfast $1.65 and Lunch $3.00 REMINDER- NO CHARGING OF MEALS IS ALLOWED AT BREAKFAST Wednesday August 17, 2022: Hamburger, French Fries, Salad, Fruit, and Milk Thursday August 18, 2022: Chicken Nuggets, Green Beans, Sidekick and Milk Friday August 19,2022: Pizza or Fish Sandwich, Veggies, Fruit & juice or Milk Reminder: Please remember to fill out a free/reduced meal application by using the following link : http//
www.payschoolscentral.com/
If you would like to apply for a fee waiver, please indicate that on the application when prompted. Thank you Jamie Fisher Food Service Director