Hello Northwestern Elementary Parents and Guardians. I am excited to share with everyone that A.M. Latchkey services will resume tomorrow, March 7, 2023. The hours of 6 A.M. to 8:20 A.M. are still in place. Upon your arrival, please be sure to introduce yourself and your student(s) to our new A.M. Latchkey Aide, Mrs. Nikki Gordon. Have a great day and GO WARRIORS!!!!
Reminder to all families: Monday, March 6th is a scheduled virtual day. Have a great weekend!
There is an error in the Spring Newsletter: There is NOT a virtual day on April 17th. Sorry for any confusion!

Congratulations to our very own, Mrs. Tiana Smith- Elementary Building Secretary, for receiving the New Carlisle Rotary Support Staff Employee of the Year!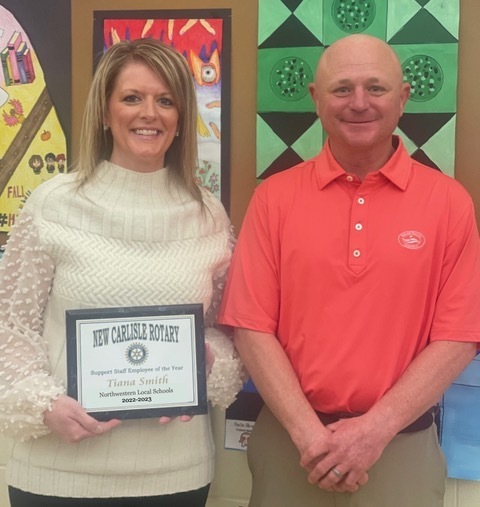 The storm has passed. Students are returning to their rooms. We will follow our regular dismissal procedures. Thank you for being so cooperative.

Students are being relocated from their rooms and moved to storm-safe areas. They will remain there until the storm passes.
Buy your Warrior phone case from the Junior Achievement class! nw-junior-achievement.square.site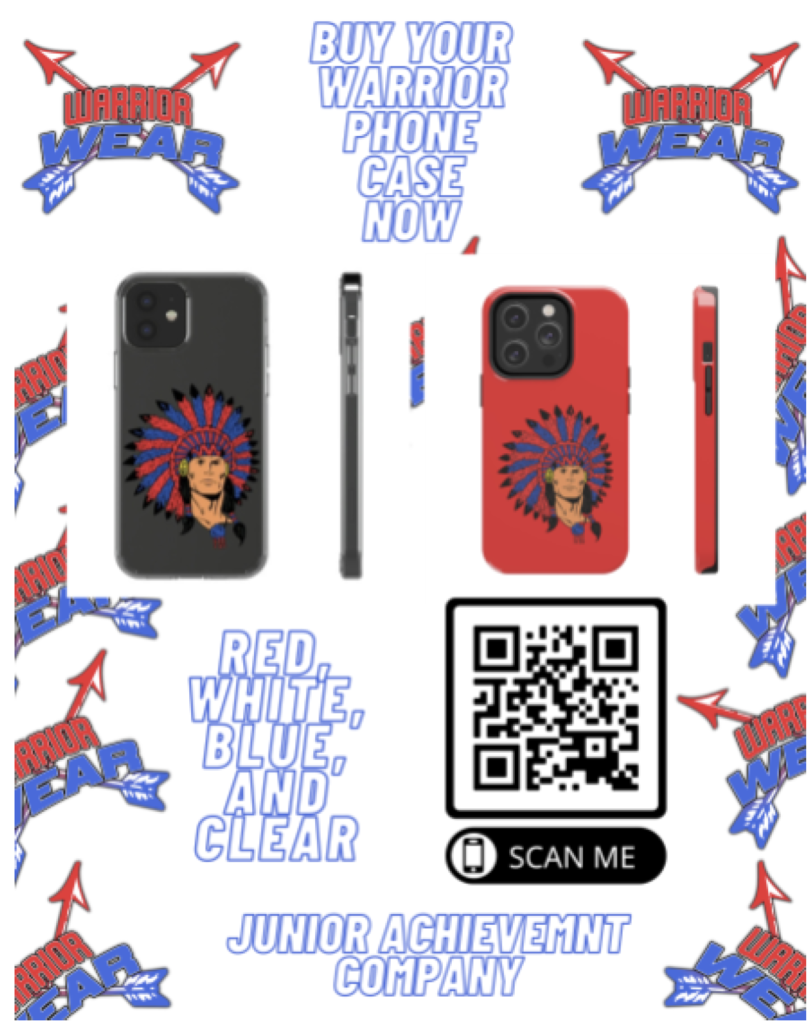 Today is National School Resource Officer Day! WHEREAS, The National Association of School Resource Officers (NASRO) is dedicated to making schools and children safer by providing the highest-quality training to school-based law enforcement officers; WHEREAS, school resource officers (SROs) bridge gaps between youth and law enforcement and embrace a triad concept of school policing, serving in informal counseling, education and law enforcement roles to support students and communities they serve; WHEREAS, by training law enforcement officers to counsel, educate, and protect school communities, the men and women of NASRO continuously lead by example and promote a positive image of law enforcement to school children and school communities; WHEREAS, SRO programs across the globe are founded as collaborative efforts by police agencies, law enforcement officers, educators, students, parents, and communities to create safe learning environments, provide valuable resources to school staff members, foster positive relationships with students and develop strategies to resolve problems that affect youth with the goal of protecting all children, so they can reach their fullest potential; WHEREAS, school resource officers are valuable and essential members of the education community and deserve unwavering respect and support from the public in the pursuit of keeping schools and students safe; NOW, THEREFORE, the National Association of School Resource Officers hereby proclaims February 15 as School Resource Officer Appreciation Day, a special day to show appreciation for school-based law enforcement officers, and encourages all citizens to show their gratitude with displays of support and personal messages. Thank you, Deputy Crump, for ALL that you do at Northwestern!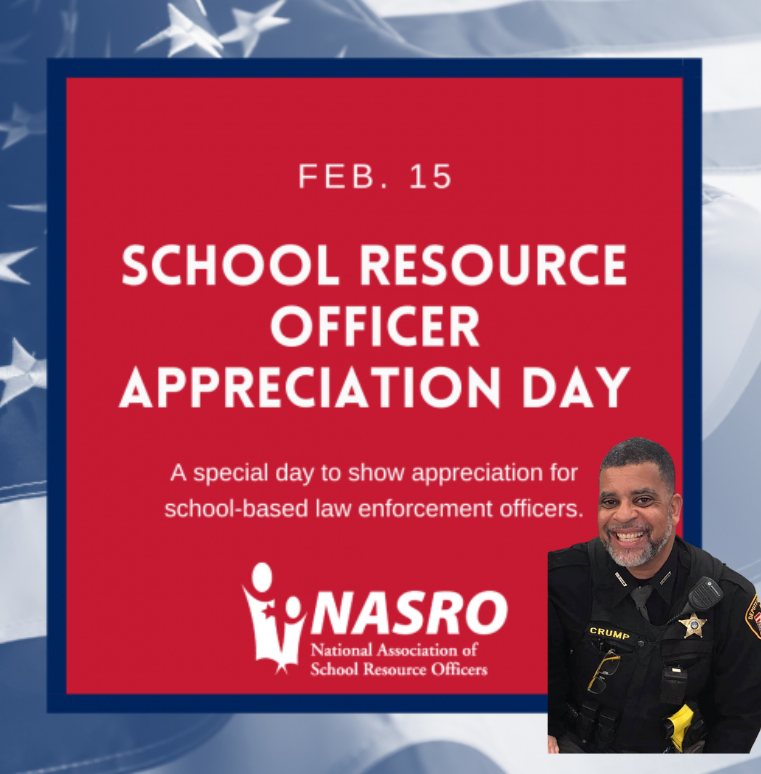 This is a reminder to all families- Friday, Feb. 17th is a scheduled virtual day and Monday, Feb. 20th we have NO SCHOOL to observe Presidents' Day. Thank you!

Congratulations to the Northwestern Competition Cheer Team. They competed last week at the UCA High School Nationals Championship. Varsity Non-Building Game Day finished 11th in the Nation and Game Day Small Varsity Coed finished 12th in the Nation. Congratulations Warriors!

What time is it? SCIENCE TIME! On Friday, NW Elementary hosted Mister C- a live, interactive and educational science show. Air is Everywhere taught students properties of air through engaging sets and a lot of laughter! For more information about Mister C and his awesome STE(a)M experiments please check out these resources: YouTube channel:
www.youtube.com/learningscienceisfun
www.diysciencetime.com
- TV show (Also a wonderful resource for teachers). 26 full length episodes of content for intermediate grades.
www.wunderstem.com
- career exploration series (Also pretty awesome!)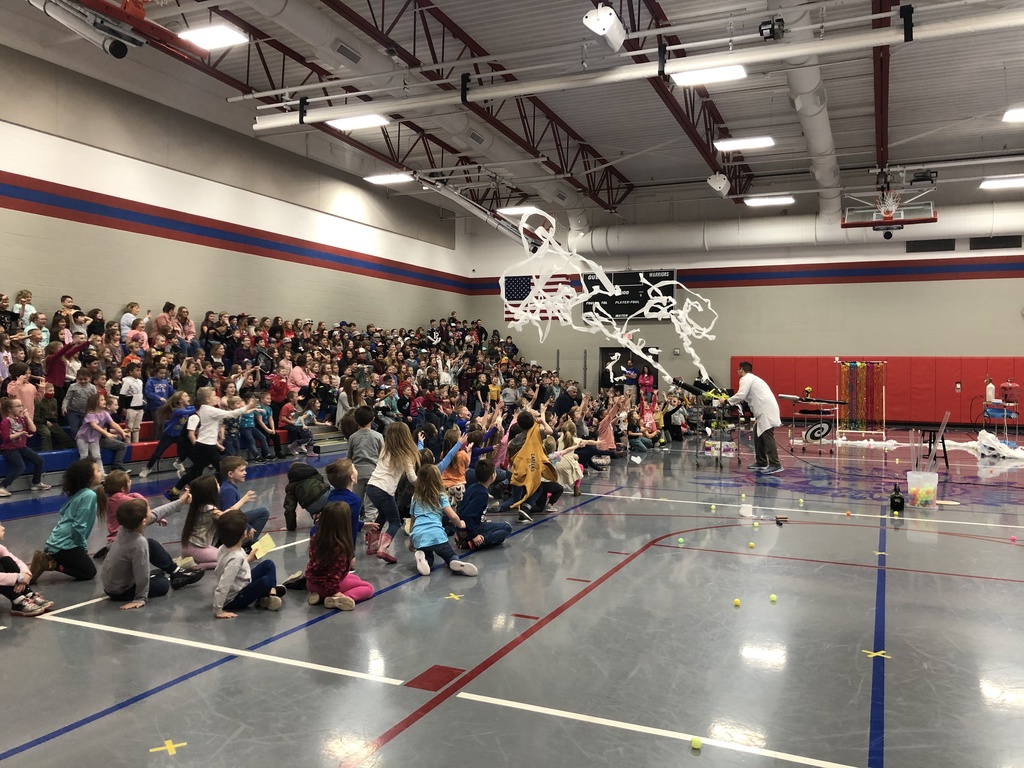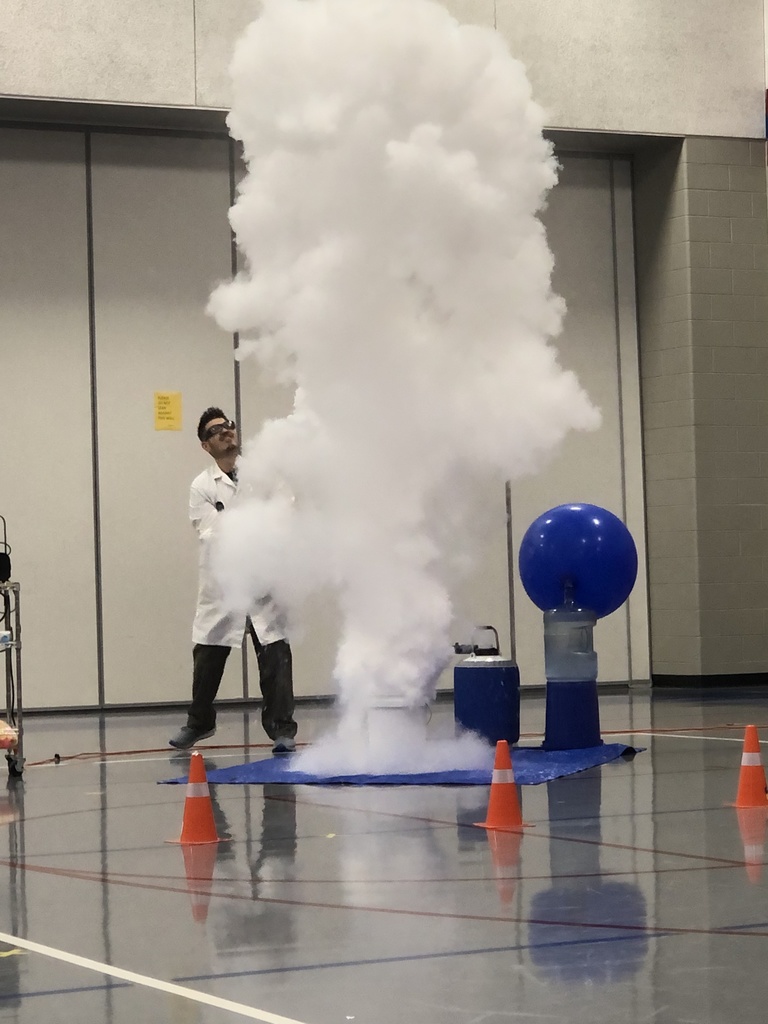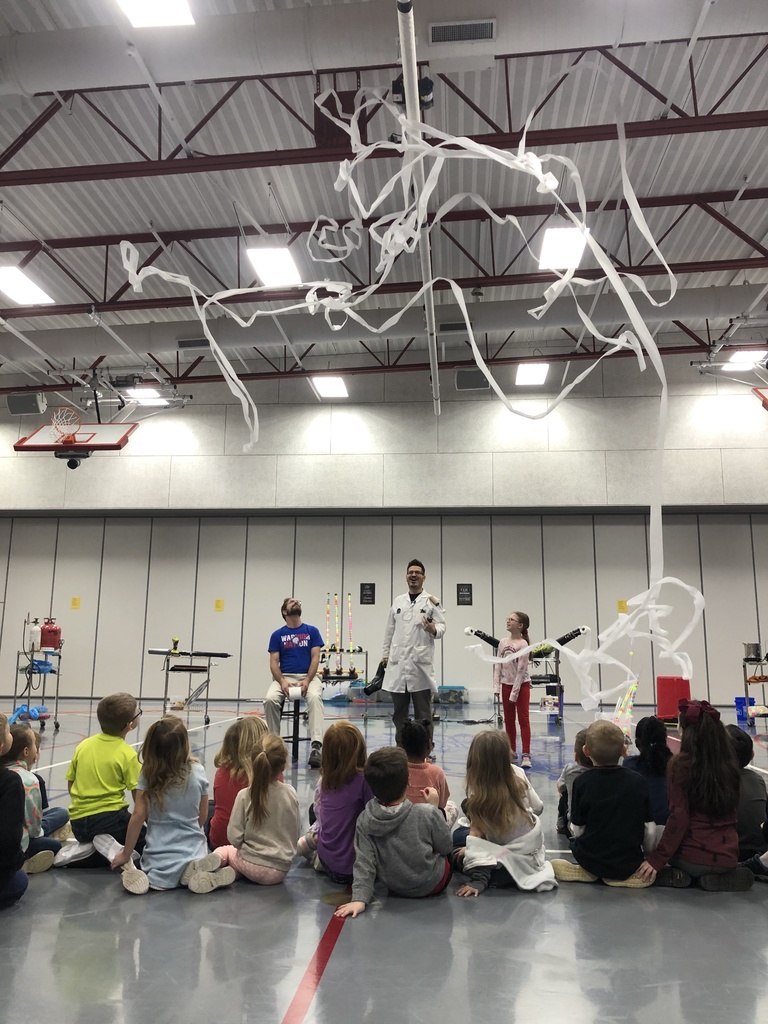 Kindergarten Registration & Assessments for students entering Kindergarten in the 2023-2024 school year will be on March 22nd and March 23rd. Parents of children eligible for Kindergarten should call the school at 937-964-3240 extension 1137 to schedule an appointment. Thank you!

This week is National School Counseling Week 2023, sponsored by the American School Counselor Association (ASCA). We want to honor and highlight the essential contribution of school counselors within U.S. school systems and the tremendous impact they have in helping students achieve school success and plan for a career. Please take a moment this week to thank our district's school counselors, Mrs. Amy Fraker, Ms. Rachel Poynter, and Mrs. Nussen!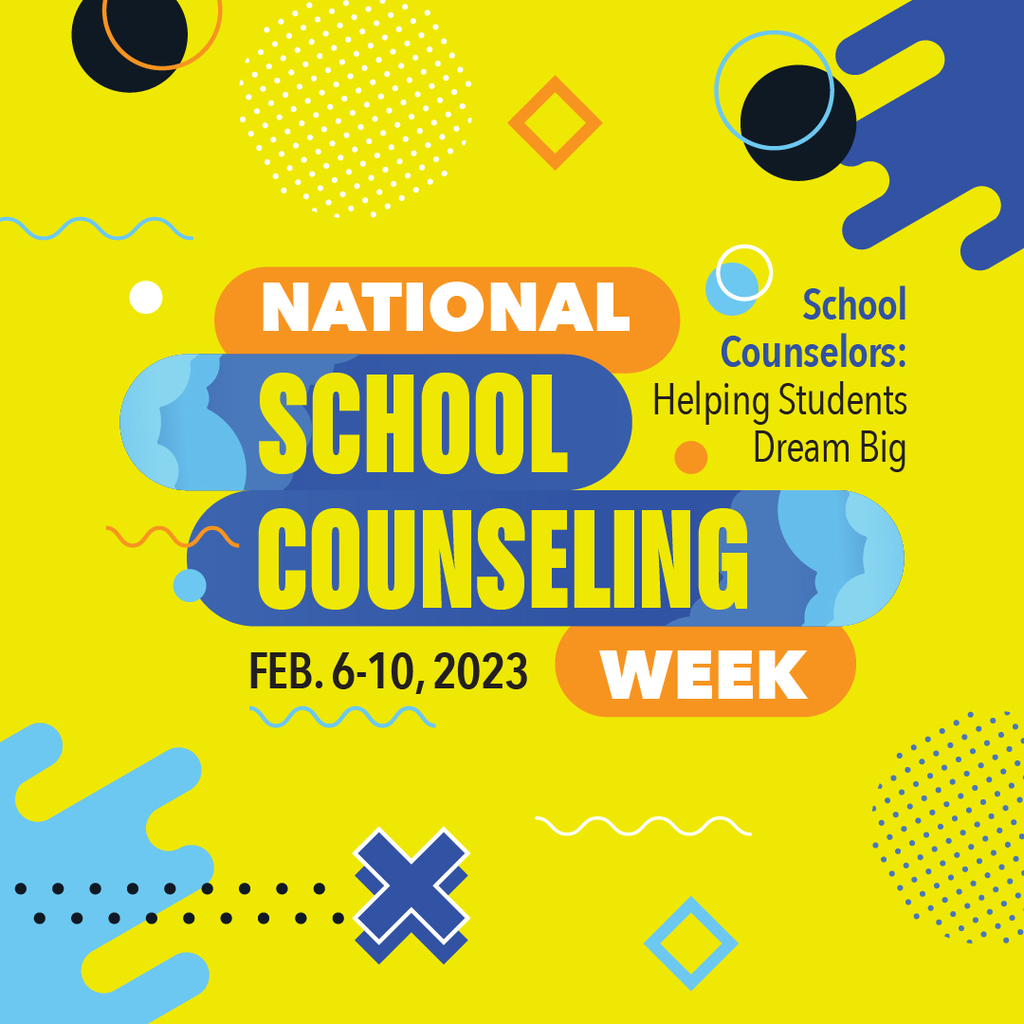 Warrior Wear A Junior Achievement Company Program is selling Warrior Apparel. Please click the QR Code to place your order today!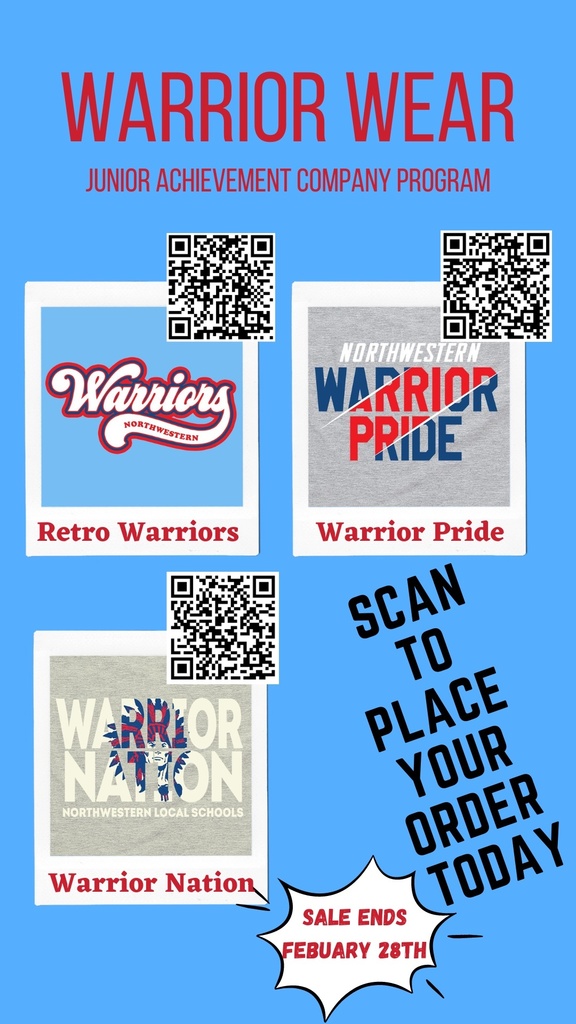 This is a reminder to all of our Northwestern families: Free and reduced meal applications are available throughout the school year. If you have not yet filled one out OR you need to make changes to your existing application, please fill one out through our link below: http//
www.payschoolscentral.com/
Paper copies are also available if requested. Thank you!

The Entrepreneurship Class welcomed in special guest, Scott Nelson.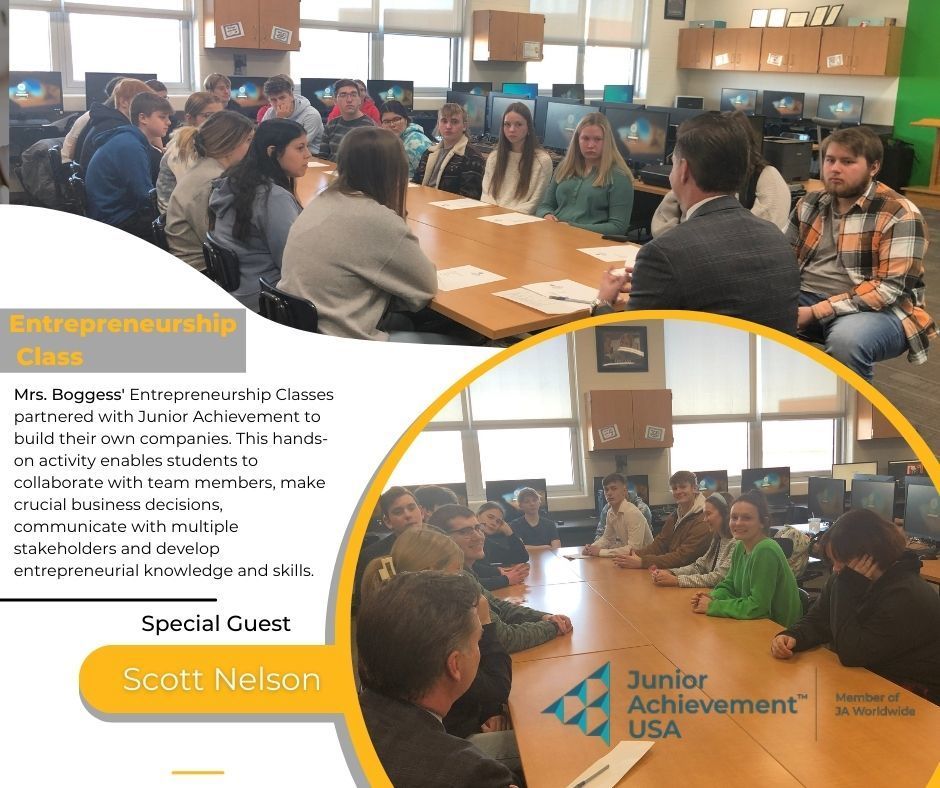 Science Saturdays are back at the Dayton Engineers Club! Check out this family friendly opportunity!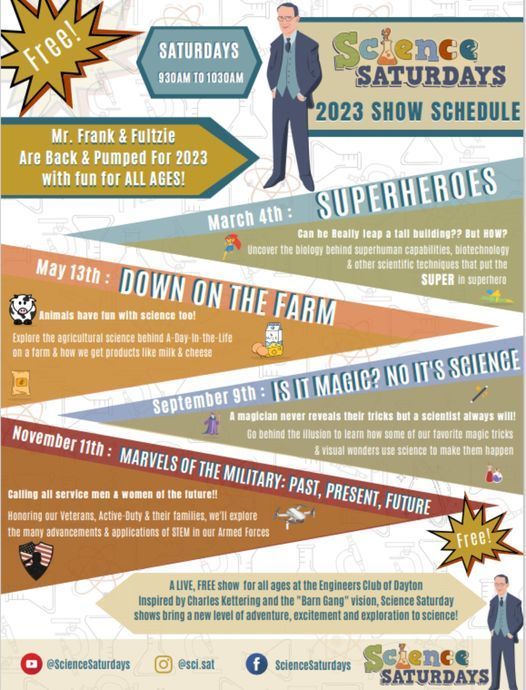 Attention NW Families- Free Family STEM event! Hands-on activities, Info-Tainment and fun for grades K-12. Be sure to swing by the Dayton Regional Stem Center Science Saturday Booth where we will be making mini lightsabers! See you at Tech Fest!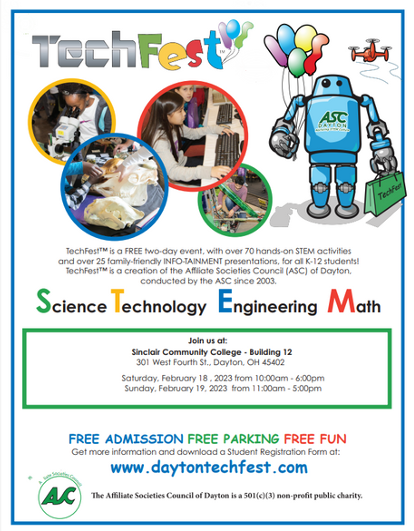 Tenth grade students in Mrs. Group's English class completed a Breakout room challenge called Macbeth's Demise. What a fun and engaging way to study Shakespeare!